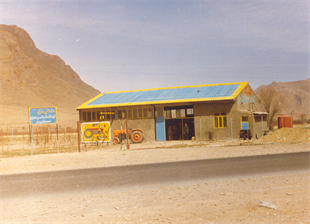 Foundation
The name of the company has been adopted from the name of a big mountain which is located near Arak, the center of Markazi province. In 1985, Lajvar Co. was established under the name of Lajvar Industrial and Service Workshop in 40th km. of Boroojerd Road. It was intended to repair and manufacture agricultural equipments and do research about manufacturing hydraulic aerial work platforms.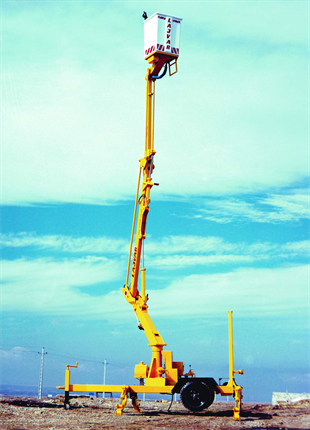 1980s
Lack of enough financial support, technical knowledge, required parts and equipments, technical drawings and planning, information about foreign manufacturers brought about severe problems for newly established Lajvar. Despite all the difficulties, Lajvar launched manufacturing its first aerial work platform with an estimation of 18 month delivery time.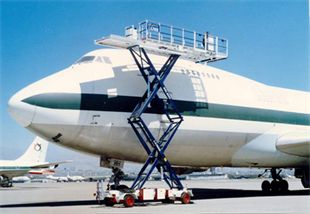 1990s
in 1991, the number of units manufactured amazingly exceeded 18 units. This increase was the manifestation of the country's independence in manufacturing another type of machinery. In 1992, due to improvement in production capacity and increasing number of orders, Industrial Factory of Lajvar was established. From 1992 till 1996, 259 units were manufactured and it was just in this year that the research for designing and manufacturing new models of aerial work platform was launchedand 14 and 20 ton cranes became ready for production.
During this year the first quality control plate was obtained from the Standard and Quality Control Company of Iran, which was another step to improve the quality of the products.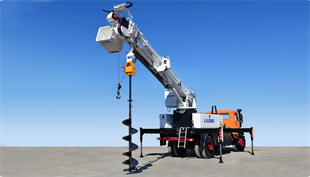 2000s
From 1996 to 2000 the company continued its non-stop development. Following these efforts, Lajvar succeeded in obtaining the international certificate ISO 9001: 2000 from D.N.V. institute of Netherlands in 2002.
Now, having passed 30 years from manufacturing Lajvar and actually Iran's first aerial work platform, more that2400 units of aerial work platform and crane have been manufactured and even several units have been exported to countries like Qatar, Armenia, Jordan, Sudan, UAE, Kuwait, Azerbaijan, etc.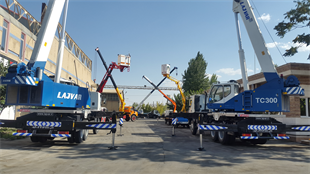 Lajvar Today
Nowadays, Lajvar products in civil, oil, construction, agricultural, installation, rescue, etc. projects are used and is a familiar name for those who think of the independence of the country. This company is proud that has been chosen as the best industrial company of the country in 2001 and 2003 and also has been acknowledged by the president of the country.